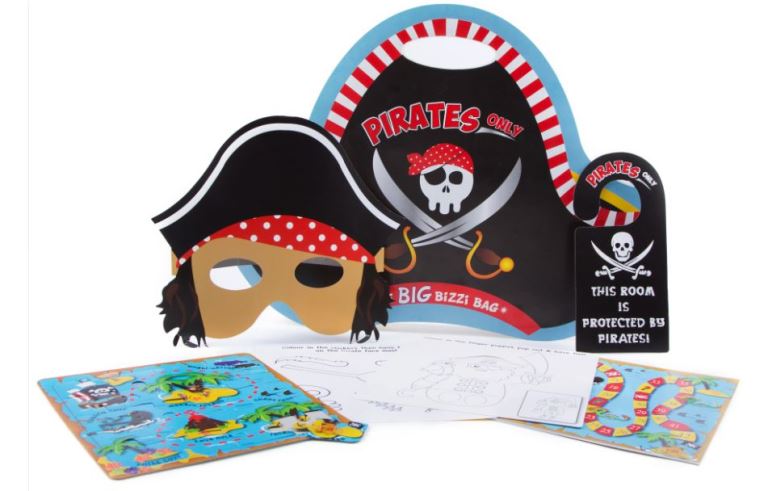 Check out our new pre-filled pirate party bags.  These are party bags with a real stand-out look and will create a wow-factor for your party.
Each pre-filled pirate bag contains
a pirate mask,
a pirate jigsaw,
a pirate colouring book and triangular crayons,
a pirate finger puppet,
a pirate door hanger
colour-in stickers and game
While the bags are pre-filled, they are still open, so you can add your own sweets.
The bags come in a unique shape and are very large with dimensions 290(H) x 210(W) x 70(D) mm.