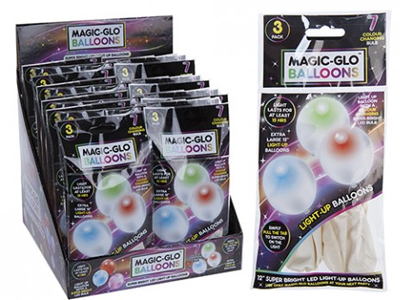 We are now stocking extra large 12″ light-up balloons with a colour changing LED bulb.
A pack of three light-up balloons with a super bright LED bulb costs only 2 euro.
The light lasts for at least 15 hours. Simply pull the tab to switch on the light.
Try these LED light up balloons at your next party for extra wow factor. Kids will love them!