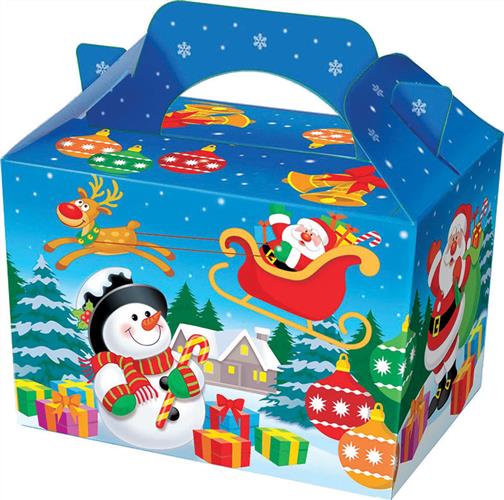 The kids are back in school and we're now planning our new Christmas season.
Our Christmas Party Boxes were so popular last year, that we ran out of stock by the middle of November.
This year, we've got in twice the stock that we sold last year to meet the demand.
We've the best prices for Christmas Party Boxes in the market with further discounts for  bulk online sales.
The boxes will be in stock from September 11th, 2017.
The Christmas Party Boxes are suitable for Christmas food or gifts. The Christmas party boxes measure 14 x 10 x 14 cm (the standard and most popular size) come flat packed, pop open easily and are closed and sealed with the side tabs.