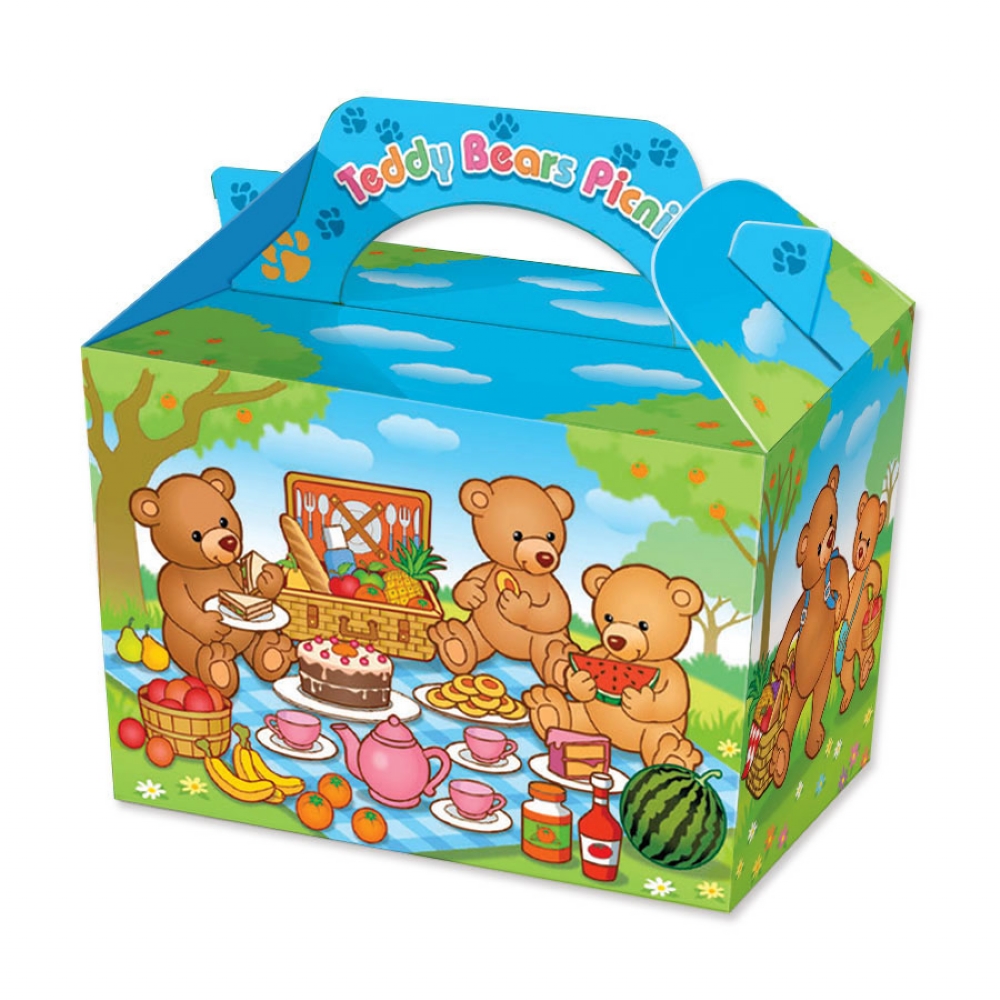 If you go down to the woods today, why not give them all a surprise with our new Teddy Bears Picnic Food Boxes!
Perfect for party gifts or holding food, the Teddy Bear Picnic boxes are sure to be a great hit with your kids.
Be sure to check out our bulk purchase rates on these boxes too!