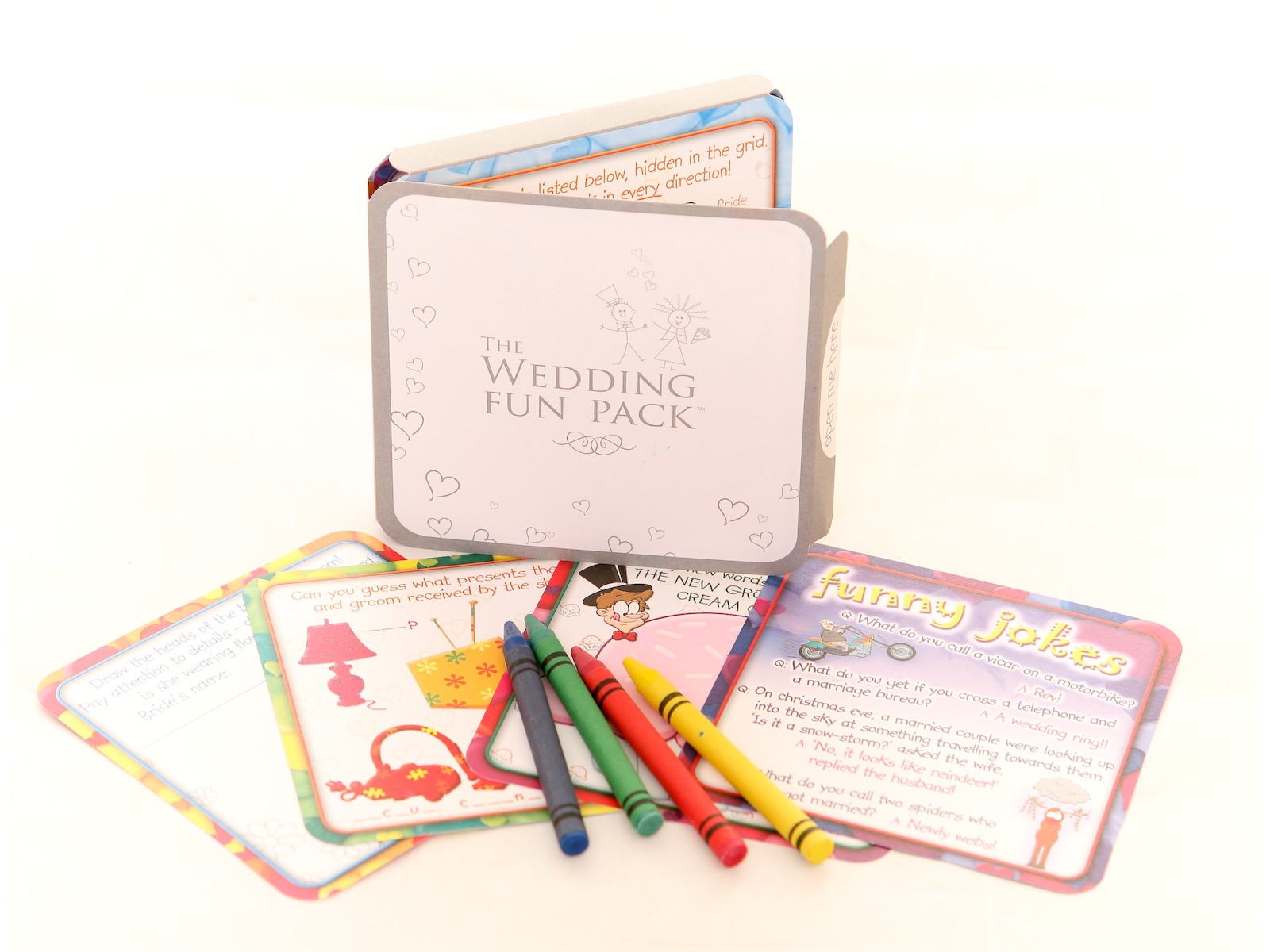 Wedding Activity Pack
This Wedding activity pack is the perfect gift for kids attending your wedding.
Not only does it contain loads of fun puzzles, quizzes, jokes, colouring etc – all the activities are wedding related. So, it keeps the kids happy, active and excited about the wedding.
So, while the adults are wondering how long the speeches will last, you can be sure the kids won't be bored.